When it comes to lighting your bathroom, it can be tricky to achieve the right balance of light. Windows tend to be small and limited in numbers, meaning natural light is often sparse. Compensating for this requires lighting design that not only provides visibility, but increases practicality and enhances the aesthetical appeal too.
Here, we give our expert advice on how to light your bathroom effectively.
Waterproof light fixtures
A fairly obvious tip - It goes without saying really. All lighting fixtures in the bathroom must be waterproof. This is measured by an ingress protection (IP) rating, which is used to define the level at which the fixture is sealed against moisture.
To ensure safety, it's important to follow electrical safety regulations. Use the bathroom lighting zones below to verify which IP ratings can be used in various bathroom locations.
Zone 0 – This zone represents inside the bath or shower itself. Any fixture used in this zone must be a maximum of 12v and rated at least IP67.
Zone 1 – This covers the area above the bath or shower to a height of 2.25m measured from the floor. A minimum rating of IP45 must be used here, but IP65 is often used and recommended.
Zone 2 – An area stretching 0.6m outside the perimeter of the bath, also 2.25m high. An IP rating of IP44 is required, and good practise includes the shower and sink to be considered in this zone too.
Outside zones – Areas outside of 0, 1 and 2 are outside zones. No special IP rating is required here, however a rating of IP20+ is recommended.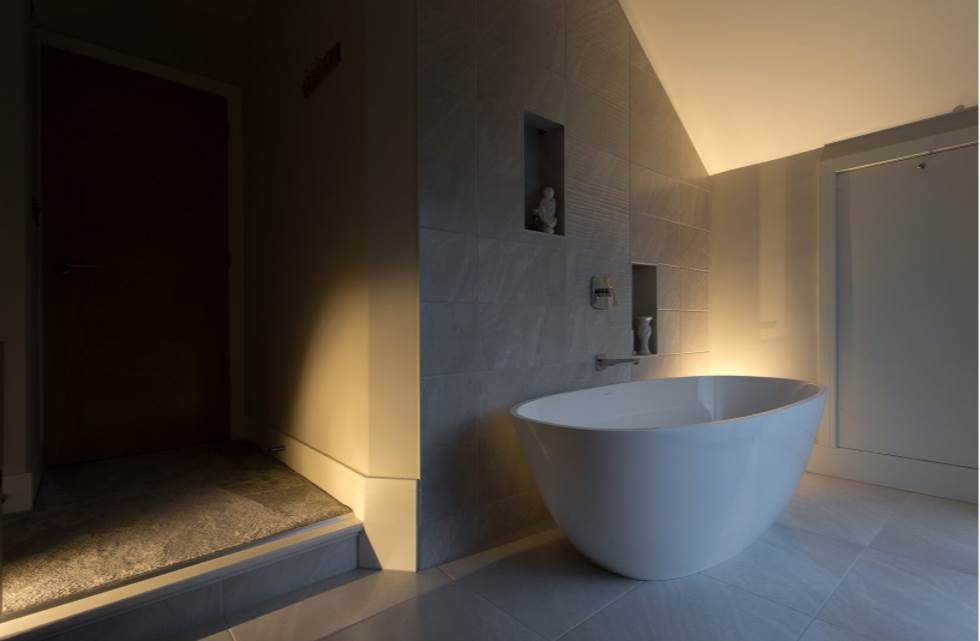 Mirror lighting
While bathroom ceiling lights will provide sufficient ambient lighting, they're not ideal for shaving, doing your make-up or completing other similar tasks. In fact, lighting above your mirror can crate shadows underneath your eyes and nose, making is difficult to see exactly what you're doing.
A bath bar light, or vertical sconces placed either side of the mirror will eliminate this and provide practical task lighting for your grooming needs.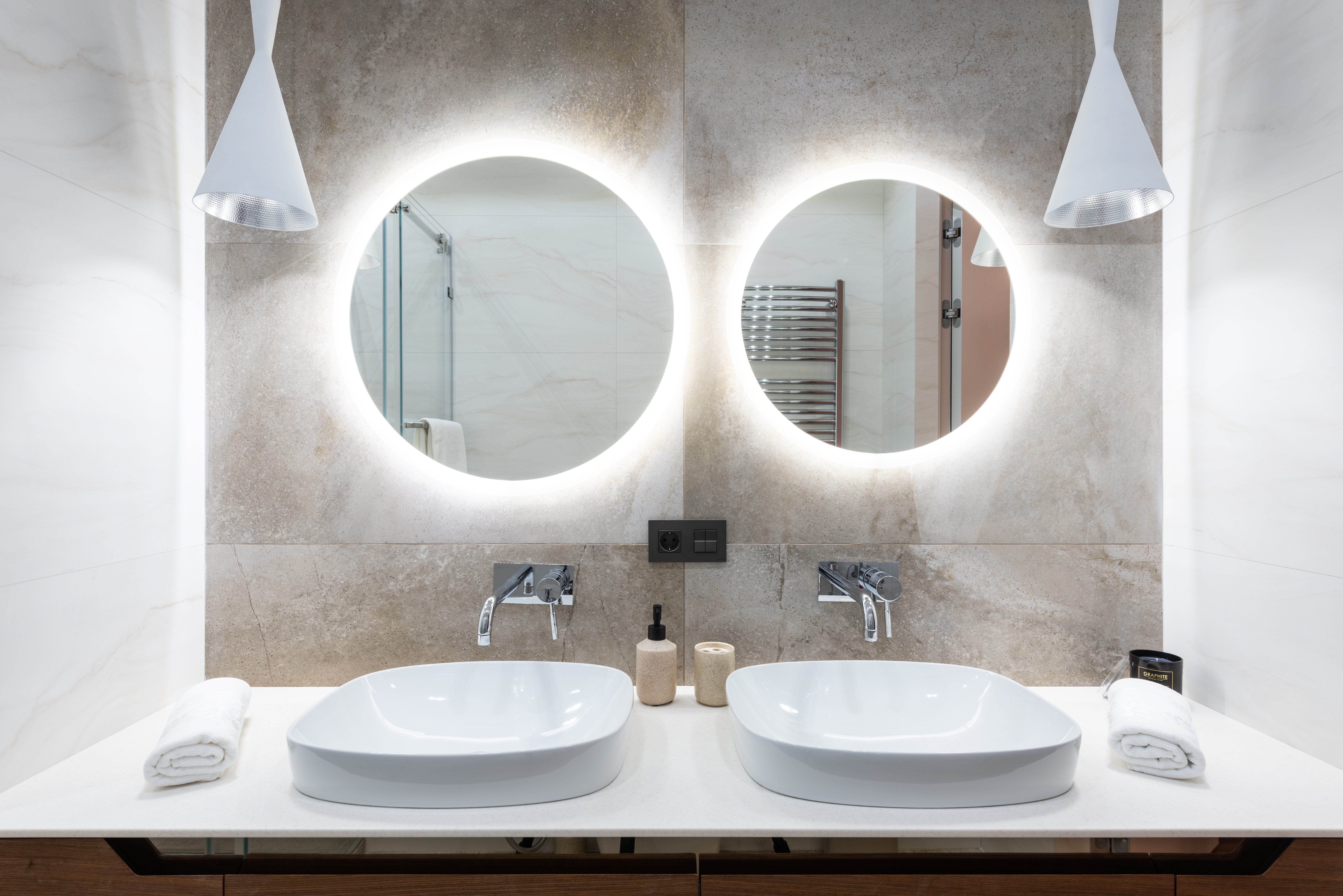 Spa-like bathroom lighting
Familiar with that relaxing spa experience? You might be surprised that the lighting plays a huge part in how you feel during these moments. Fortunately, accent lighting can be used inside your very own bathroom to replicate this feeling.
By opting for low-level lights at skirting level, or using coloured LEDs to illuminate bathroom tiles, you can turn your bathroom into a calm, relaxing and therapeutic environment for winding down after a busy day.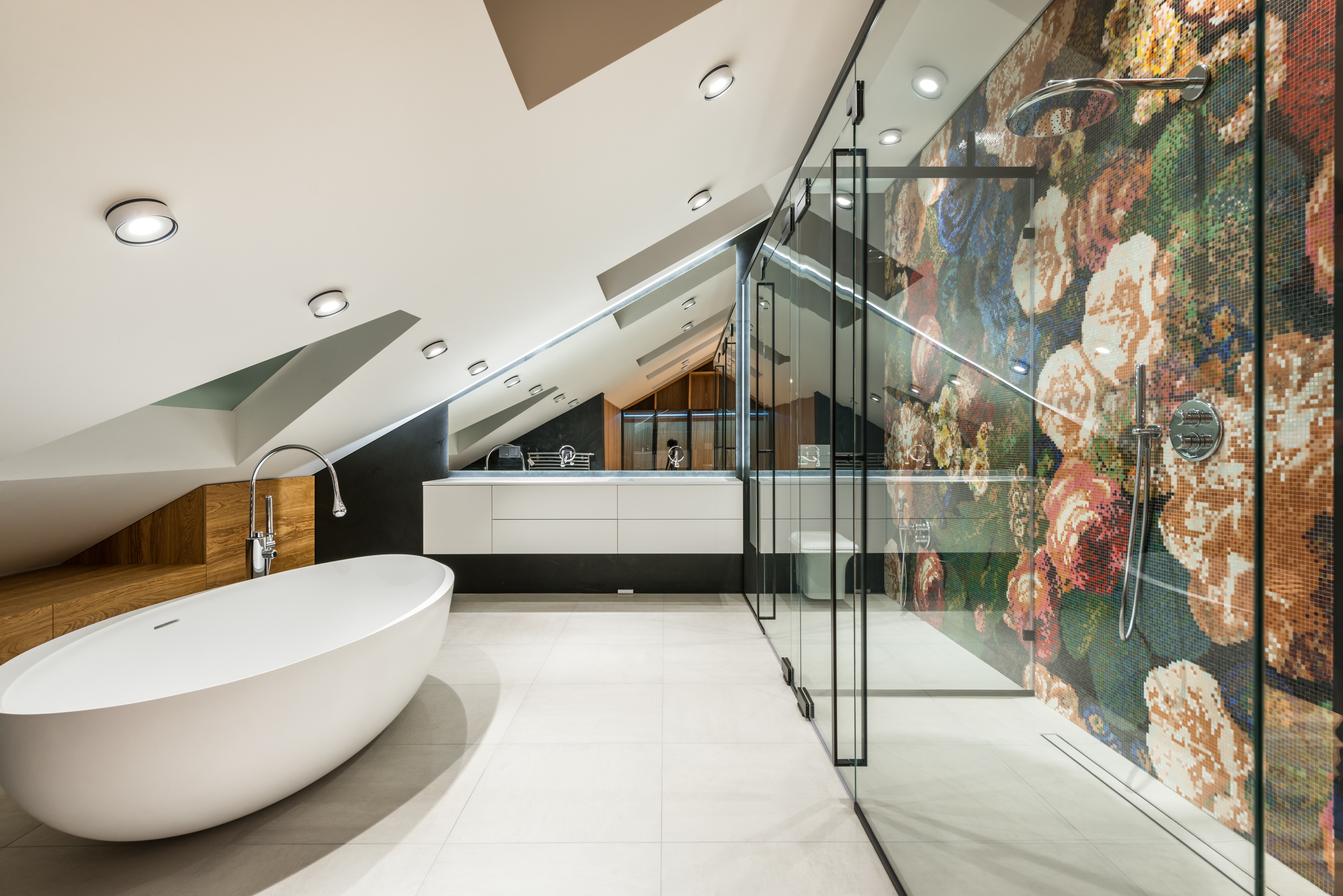 Plan your bathroom lighting ahead
For the very best results, be sure to consider bathroom lighting at the start of your project. Discuss your ideas, explore your options, and get some expert advice from a qualified lighting designer.
This will help you plan for any extra cabling require and budget for an appropriate number of fittings. You may also discover something you didn't even know was possible – what about lighting controls?
Speak to our lighting design experts at Hampshire Light today and arrange your no-obligation, complimentary design consultation. We'll explore your options in detail and demonstrate how we can transform your space using light.