Bespoke Consultancy
End-To-End Consultation
Our first step together will be to invite you to an in-depth consultation. As part of our flexible approach, this will take place over a virtual meeting online via screen sharing or phone.
Flexible Approach
Working Together
Your consultation will be with our Head Lighting Designer. Drawing on our talent and vast experience as a lighting design team, we will take time to understand your visions in order to translate your dreams and ideas into a creative, balanced and fully practical lighting design. We will also discuss different lighting effects and techniques with you, looking through inspirational images to help gain an understanding of your tastes and preferences.
Process & Approach
Our Process and Practice helps you in every stage of your lighting design need.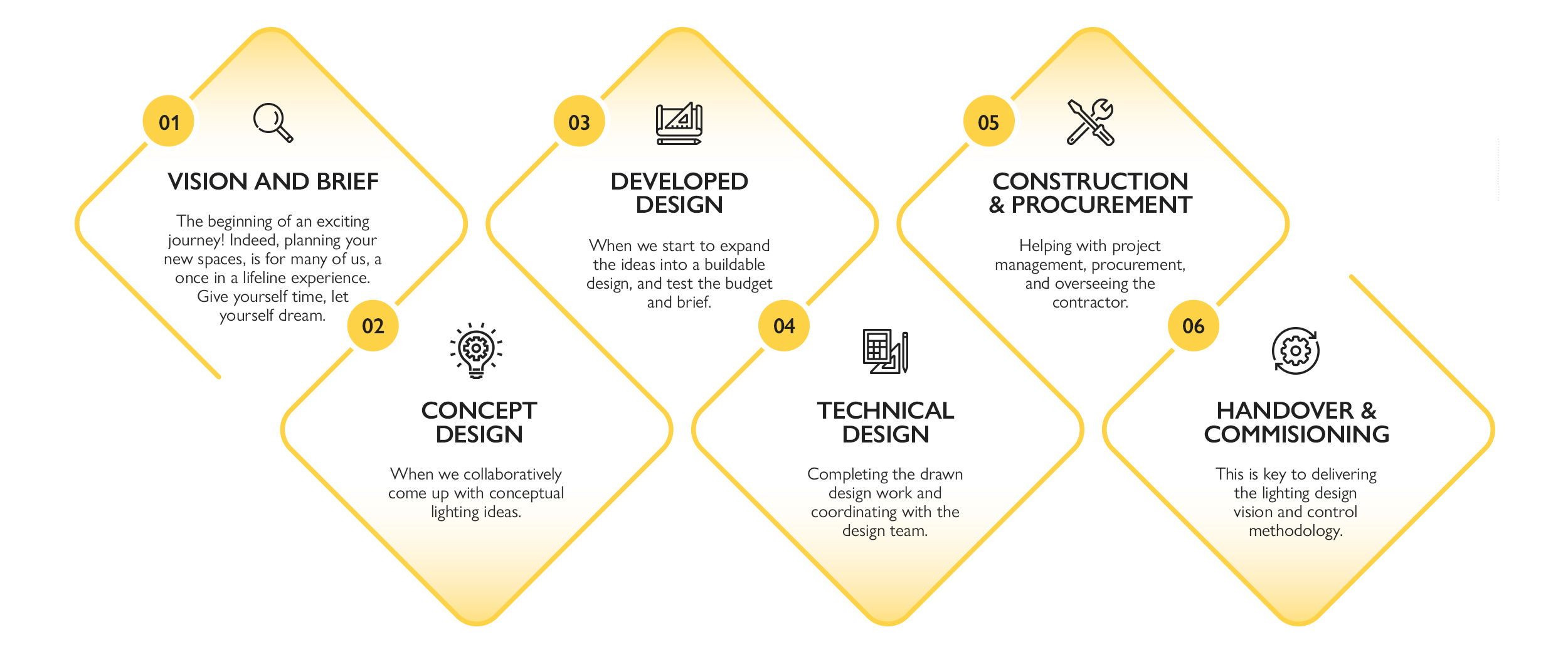 Book Consultation
The meeting can be facilitated online or over a call, from anywhere in the world.
We have recommended the team at Hampshire Light to a number of our clients as we have found that they consistently deliver high quality and imaginative lighting design services.
Hampshire Light are at the top of their game... From the drawings to the lighting schedule, these details are of the highest quality. The light fittings which are supplied to us are of the highest quality too and look fantastic.
We are extremely impressed with their professionalism and technical expertise. They produce stunning details to perfectly illuminate the space to complement and enhance the design. The team are professional, yet personable with all involved parties.