Lighting design is a crucial yet often overlooked topic when it comes to renovating your home. Lighting affects how the size of a room is perceived, creates ambiance, and most importantly, can influence your mood.  There is far more to good lighting design than simply choosing an attractive lampshade. In fact, there're three fundamental elements of lighting design. When implemented correctly, ambient lighting, task lighting, and accent lighting can transform your space into a place of beauty. Here's how.
Ambient Lighting
The first, and probably most important aspect to lighting a room is ambient lighting. Ambient lighting provides the foundation and general illumination of a room. Aside from the basic lighting functionality it provides, ambient lighting enhances the sense of warmth and depth of your space. This is usually achieved using overhead lighting such as recessed lights, chandeliers and track lights.
When it comes to designing ambient lighting, Hampshire Light consider several aspects in order to achieve superior results for your home. Using technical drawings, creativity, and experience, we balance the location, intensity, and style of lighting to enhance your project.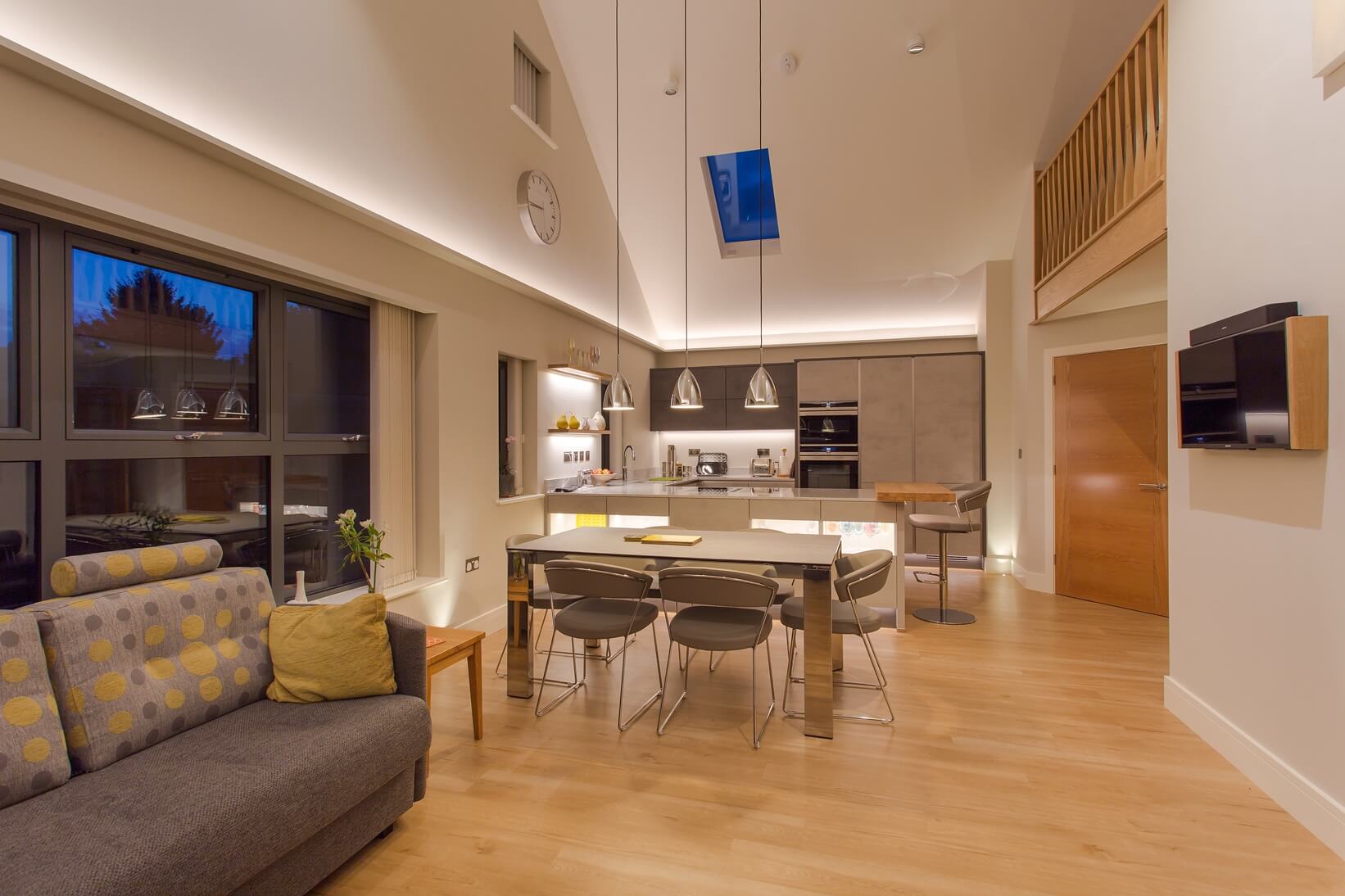 Task Lighting
The second layer to lighting design is task lighting. Task lighting is designed to create a shadow-free environment when undertaking daily activities in your home. Whether you're cooking, watching tv, or reading a book, task lighting ensures the fine details are properly illuminated.
There are several examples of task lighting, including:
Desk lamps
Ceiling pendants
Swing arm lamps
Floor lamps
Under cabinet lights
In short, task lighting isn't used for decorative purposes, but for practicality, helping you complete specific tasks around your home.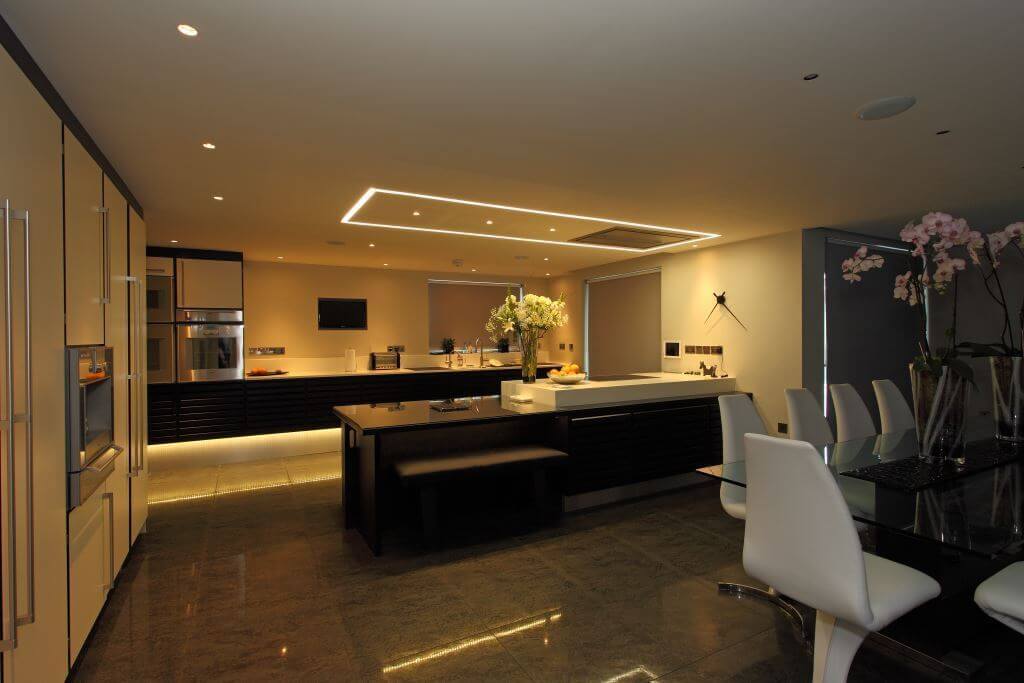 Accent lighting
The third and final layer to lighting design is accent lighting. Accent lights are the cherry on top to the lighting in your home. Although they can be functional, the main purpose of accent lights is to add style, and to personalise your space just how you want it. Accent lighting includes anything from shelf or cabinet lighting, to art and toe kick lighting.
Appropriate use of accent lighting should draw attention to architectural details and other points of interests in your home. For example, surrounding the bottom of an isolated fireplace creates a spectacular floating effect.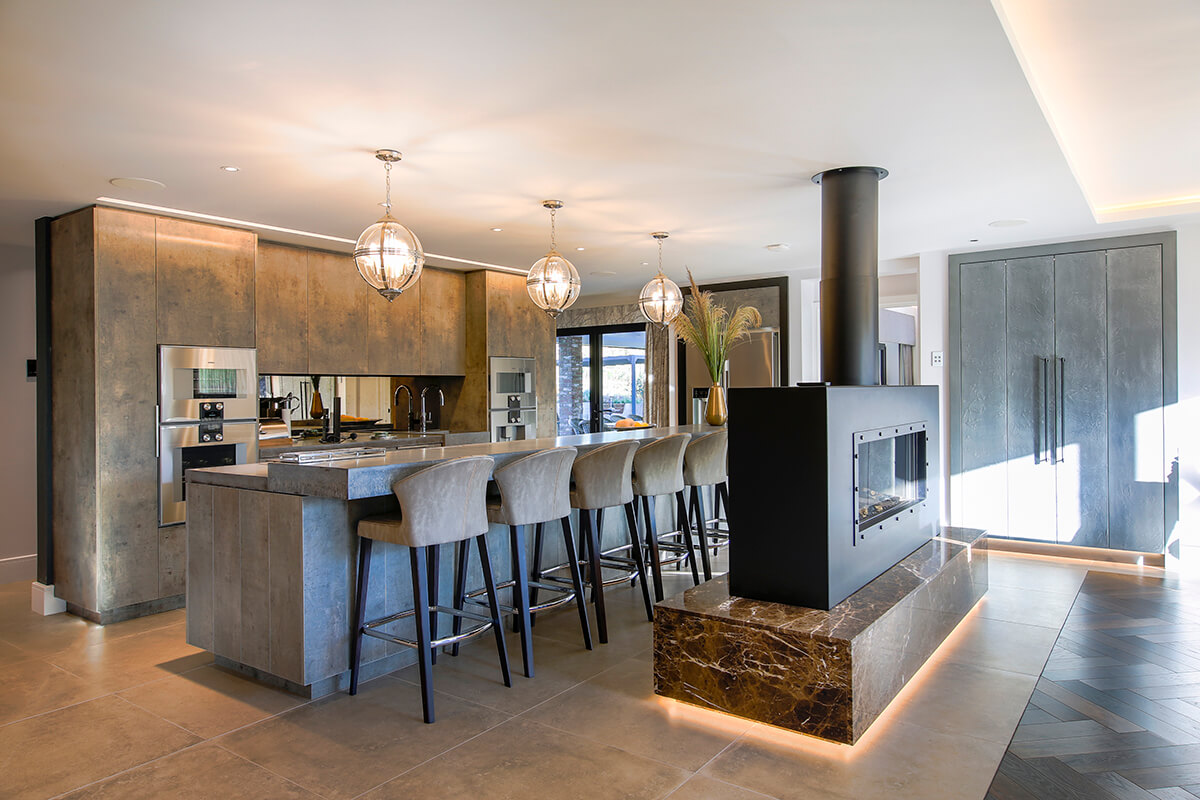 The Hampshire Light Approach to Lighting Design
At Hampshire Light, we go above and beyond by combining practical and stylish lighting with innovative control systems. Depending on what you are doing, with just the click of a switch, you can set the perfect mood for cooking, dining, watching TV, or simply relaxing. Take a look at the example below from a recent project of ours. 
If you'd like to know how Hampshire Light could enhance your home with layered lighting, book your complimentary screen-based design consultation today.