If you're among the millions of people from around the world currently working from home, it's now more important than ever to get your home office lighting right. Correct office lighting not only benefits the look of your home and work productivity, but can contribute towards the health of your eyes and brain too.
In this article, we explore ways in which you can ensure your home office is sufficiently lit in order to achieve maximum productivity.  
1. Make use of natural light
It's not uncommon to see the best commercial offices with large window designs, and there's a reason for this. Numerous studies have shown that natural light in office spaces improves worker satisfaction and productivity. As well as this, natural light has been proven to help regulate the body's natural circadian rhythms (your sleep-wake schedules), which also leads to higher productivity.
Other benefits of natural light in an office working environment include:
Improved mood
Less drowsiness
Fewer mistakes
Reduced eye strain
But how can this be achieved? With the use of both skylights and windows, as well as good desk, chair, and monitor positioning, you can greatly improve the productivity of your home office. When possible, try positioning your desk near a window with the desk chair facing the view. This will allow your eyes to receive optimum natural light, while limiting glare on your screen.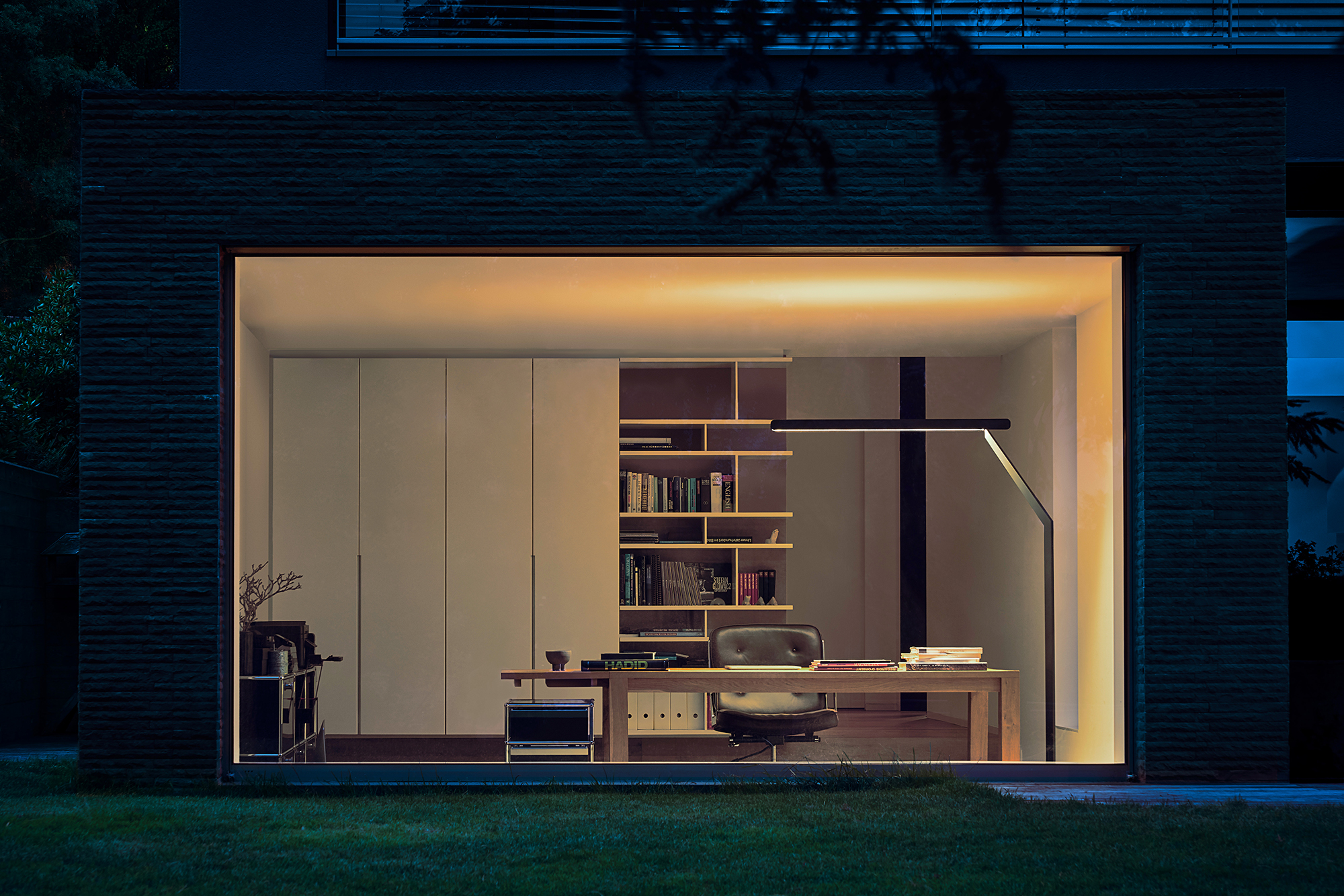 2. Keep lighting indirect
For great office lighting, you'll want to avoid working under the direct glare of overhead lights. Instead, you need to look for ways to diffuse the ambient light that's responsible for illuminating your office space. Desk lamps, wall lights, and LED downlights positioned around the ceiling or walls can help scatter otherwise harsh lighting around the room. Ultimately, the goal is to illuminate your space sufficiently without creating glare while avoiding the casting of shadows.
3. Flexibility is key
Spending several hours in the same lighting environment can be harmful to our health and can mess with our circadian rhythms. As humans, our bodies require lighting environments that adapt to the time of day. We need more light in the mornings and less in the evenings.
In order to achieve this, multiple layers of light paired with lighting controls can be integrated to offer you maximum flexibility. For example, having separate task and ambient lighting with the use of dimmers gives you the ability to brighten or dim your office as you please.
4. Add character with accent lighting
As mentioned above, your home office will feature ambient lighting that is diffused throughout your space and task lighting that concentrates on your workstation. Beyond these two functional layers of light, you may want to add a decorative touch to your office with accent lighting. Accent lighting draws attention to objects or other elements in the room to add a spark of character. Adding a number of decorative touches to your space will not only make your office look great but will help you feel great too.
There are a number of ways you can add a decorative touch to your office through accent lighting. Try placing LED strips inside of a shelving unit or highlight pictures/other stand-out features with adjustable downlights with a narrow beam angle.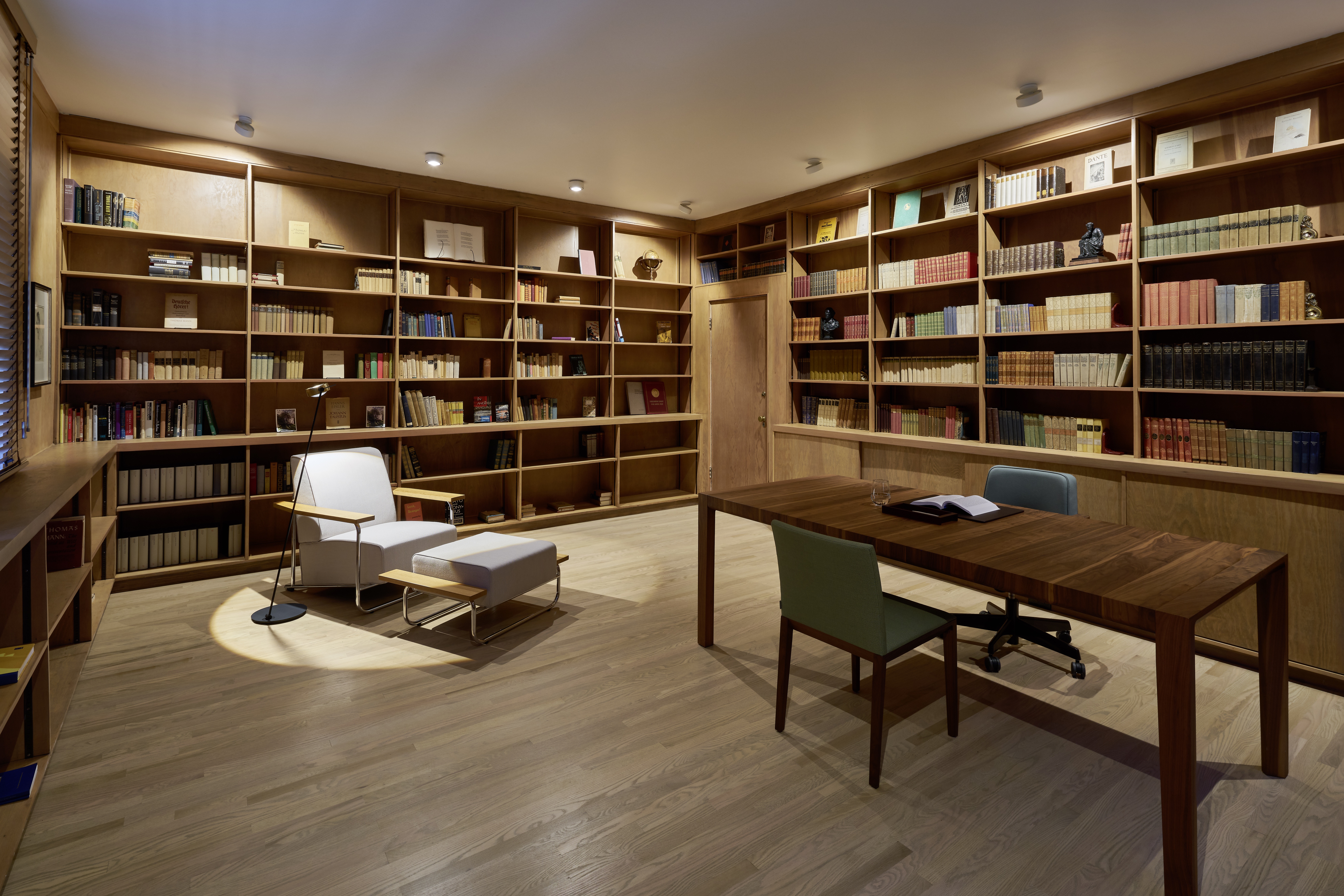 If you're looking for a lighting design consultancy to improve the lighting in your home or office space, contact our Hampshire Light design team today to book your complimentary design consultation.