When it comes to lighting design, there are endless possibilities. You have varying bulb options, types of lighting, locations of light, styles of lighting, lighting fixtures, and more. With all these options available, lighting your space can seem quite daunting to begin with.
Fortunately for you, we have over 20 years' experience designing architectural lighting schemes for prime residential and luxury hospitality. Inside those 20 years, we've tried and tested many high-quality lighting fixtures in a variety of rooms, locations and styles. So, in this article, we share a list of lighting fixtures to help light your space, explore the benefits of choosing certain lighting fixtures, and explain when/where they're best utilised.
1. Recessed lighting fixtures
Recessed lighting fixtures are installed directly into the ceiling, providing a flush surface perfect for smaller modern or contemporary spaces. Rooms with low ceilings gain the most benefit from recessed lighting fixtures, as the flush style helps retain the height of the area.
Although they're ceiling mounted, recessed lighting fixtures are commonly used as accent lighting to help set the mood, but can be used as ambient lighting (the general illumination of a room) too. For a guide on the three fundamental elements of light, where we explore accent lighting, ambient lighting, and task lighting in further detail, take a look at one of our recent blogs the importance of lighting in interior design.
Recessed lighting fixtures are extremely versatile, offering functional lighting for kitchens, living spaces and even bathrooms. One of the major benefits of recessed lighting is to provide more coverage. Because recessed lights are spaced throughout the ceiling, it makes lighting every corner of a room simple and uniformed.
While recessed lights are discreet and minimalist, there's a common misconception that all recessed lights look the same. However, this is simply not true. For example, an eyeball trim can be used to effectively wash a wall with light, while a reflector trim is more suited to a mirrored surface.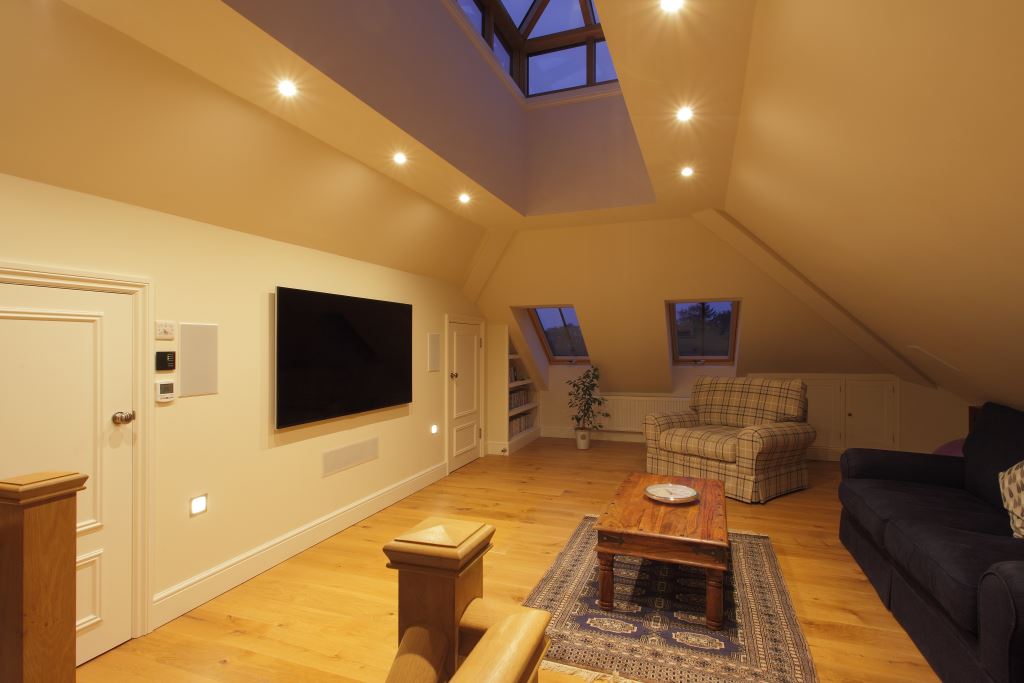 2. Track lighting fixtures
Track lighting consists of a series of lights placed on a ceiling-mounted structure usually made of metal. This lighting fixture is sleek and sophisticated, and generally used in modern kitchens. They're extremely versatile, allowing the lights to be angled at any time to illuminate a surface or area that requires light.
This lighting fixture is best used for rooms with high ceilings, as can appear bulky or out-of-place in rooms with low ceilings. With the ability to adjust the direction of individual lights, track lighting fixtures can be a great option when task lighting is needed.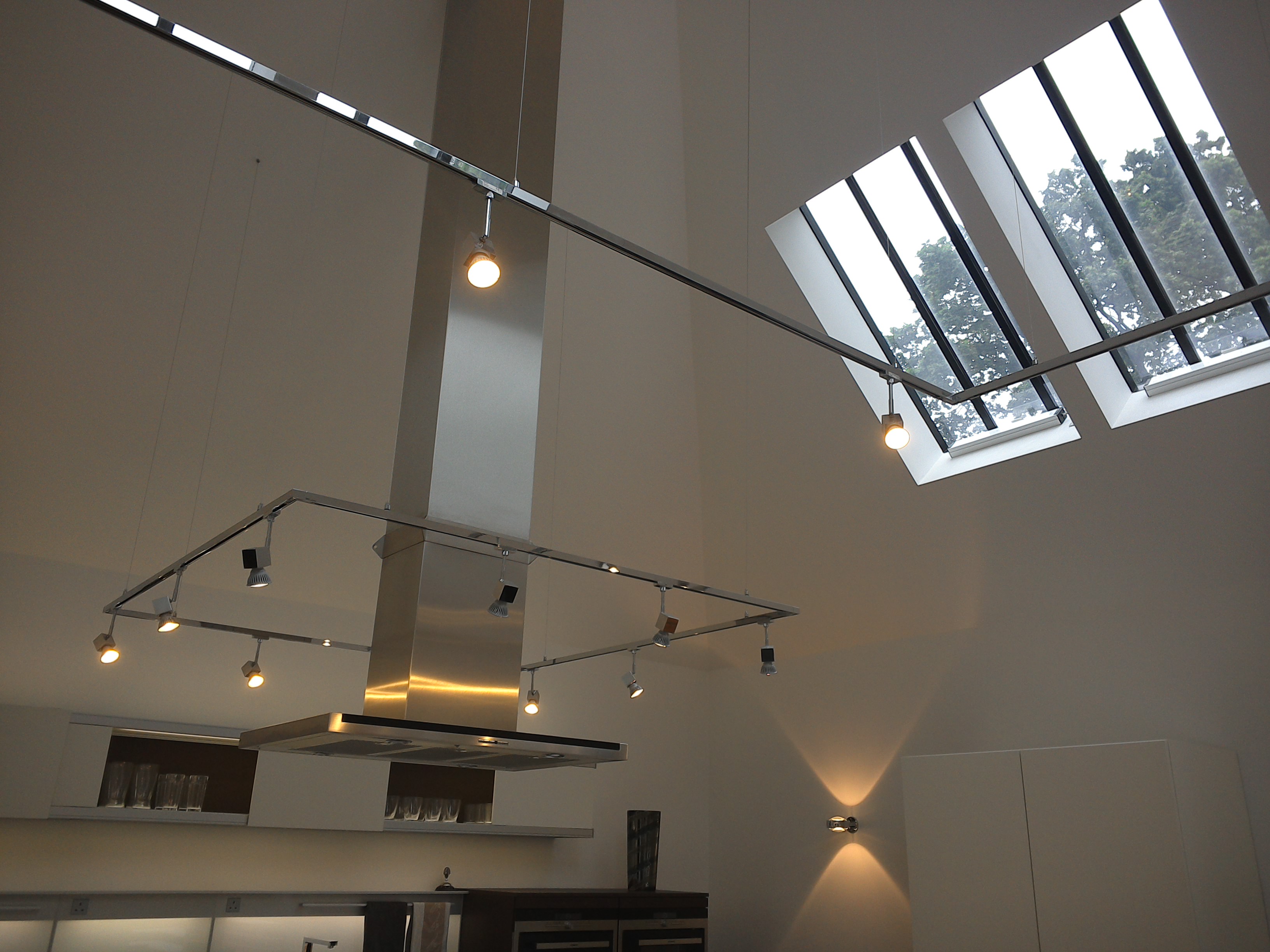 3. Pendant lighting fixtures
Pendant lights are lone lighting fixtures that hang from the ceiling, usually suspended by a metal rod, cord, or chain. They're often used in numbers and hung in a straight line above kitchen countertops or in the bedroom.
They come in a range of different styles and are just as decorative as they are functional. When used correctly, pendant lighting fixtures can be used as a wonderful finishing touch to a room or the focal point of a space.
The two main benefits we see from pendent lights, is the decorative touch they bring to a room, and the potential they have when it comes to saving space. For example, when hung low in a bedroom, the need for a bedside table lamp is removed, leaving your space clean and uncluttered.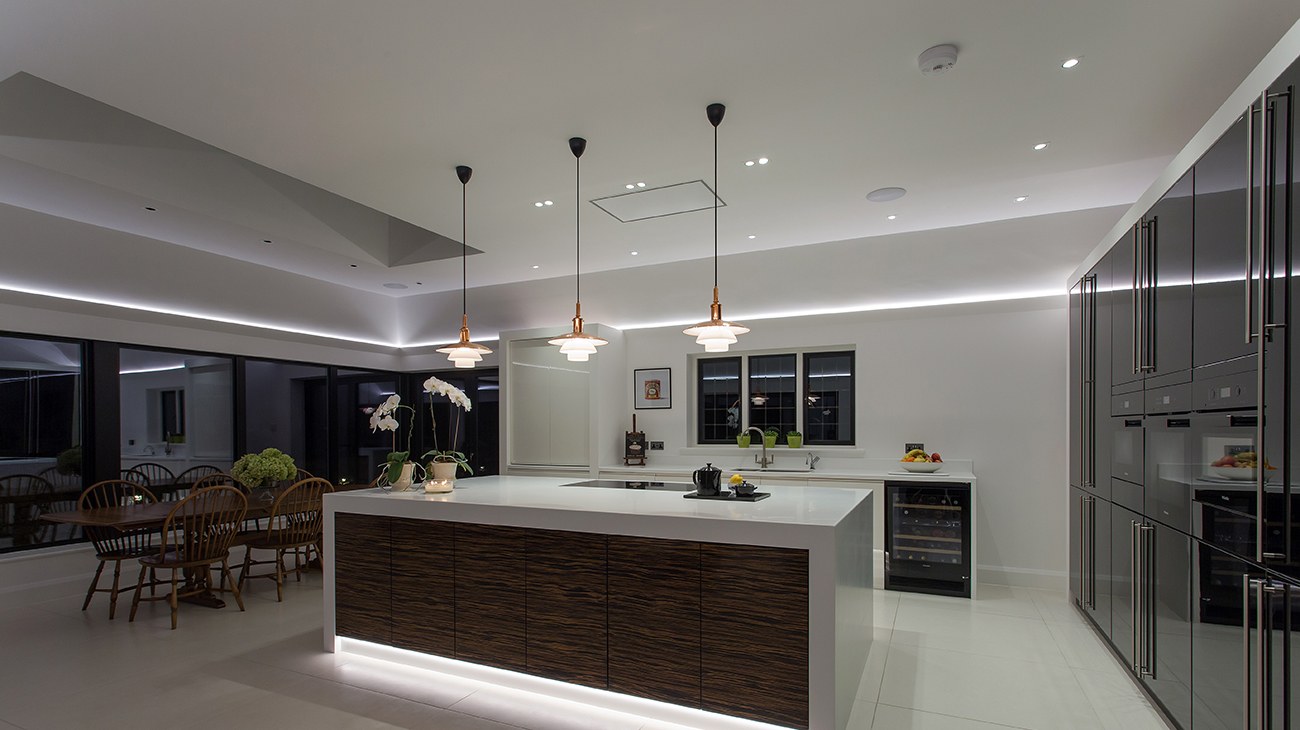 4. Chandeliers
There are two extremes when it comes to choosing chandeliers. You can opt for an elaborate work of art, or an understated simple lighting fixture. Either one is sure to draw some attention from guests.
The traditional location for a chandelier is above a dining room table or hung centrally above a grand spiral staircase (if you're lucky enough to have one). Upon deciding a chandelier is what you want, be sure to choose one that fits your space, or ask a lighting designer for help. Why? A large chandelier placed in a small room can make the space look cluttered and even smaller than before.
The benefits of chandeliers? Chandeliers provide sufficient ambient lighting, but are also used as an accent piece to really complete the look of a room. In short, chandeliers make a room look amazing, and your overall space beautiful.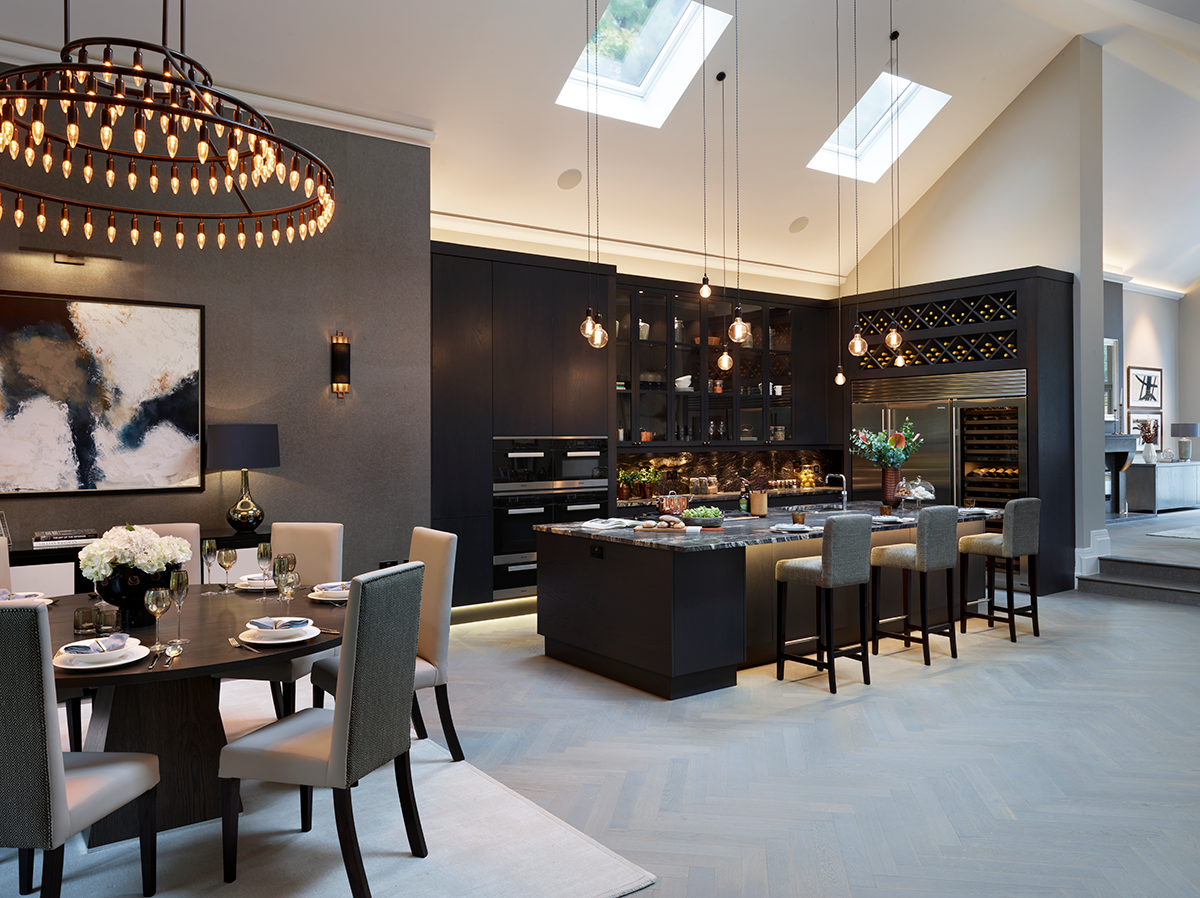 5. Wall sconces
Wall sconces are wall-mounted lighting fixtures and usually on the smaller side, this makes them popular accent or task lighting options. When it comes to accent lighting, wall sconces can be placed alongside artwork or behind a fireplace to help draw attention. For task lighting, wall sconces can be placed either side of the bed to provide perfect illumination for reading or can be mounted in the bathroom either side of a mirror.
With the use of wall sconces, you can lighten up any room, while saving floor space and enhancing your design. They're available in a wide range of designs, themes, styles, and colours that can fit with any décor.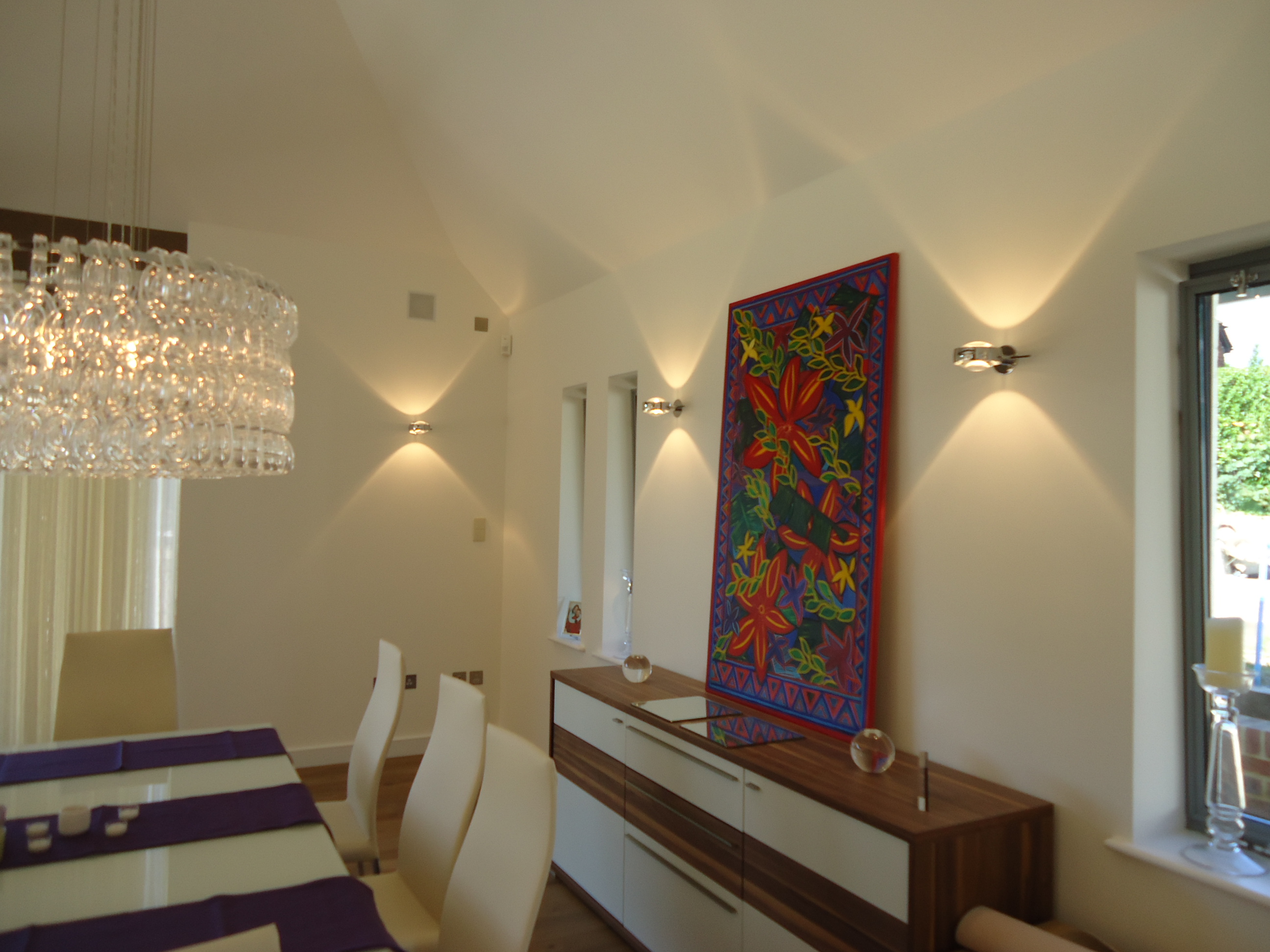 Lighting fixtures and lighting design
At Hampshire Light, we collaborate with opulent lighting manufactures from around the globe to ensure our clients receive the very best lighting products for their design. During our complete end-to-end lighting design process, we recommend, source and supply lighting fixtures, allowing us to delivery superior lighting designs throughout Hampshire and the surrounding counties.
If you're looking for an experienced lighting design consultancy that can help you design a lighting scheme specific to your project requirements, contact us today for a complimentary lighting design consultation.