Lighting is a crucial aspect of your home's design. It gives you the power to set the atmosphere of your space solely through choice of fixtures and careful positioning. When done correctly, lighting design can transform a home for the greater good and the end results are often stunning.  
As an award-winning lighting design consultancy, we're constantly looking for new and emerging lighting trends to ensure we supply our clients with superior lighting design. With that said, we've put together a list of the top 5 lighting design trends we've seen so far in 2020 to help inspire the transformation of your home.
1. Bigger is better
For certain areas of the house, like the kitchen and dining room, homeowners simply love big lighting fixtures. Why? The aim is to create a "Wow" factor that instantly attracts the attention of a person entering the room. Large pendant lighting fixtures can be placed over the dining room table, over the kitchen island, and other central areas to create an opulent effect. For a balanced look, place smaller lighting fixtures around the room that compliment your large statement piece.

2. Soft finishes
This year we've seen an increase in the popularity of soft colours for lighting fixtures. Whether it's a soft gold, matte black or brushed bronze, the go-to finish seems to have moved away from the ultra-glossy designs that were popular prior to 2020. That's not to say beautifully shiny finished lighting fixtures have gone away, they've simply come to be less popular as glamour has become more subtle and understated.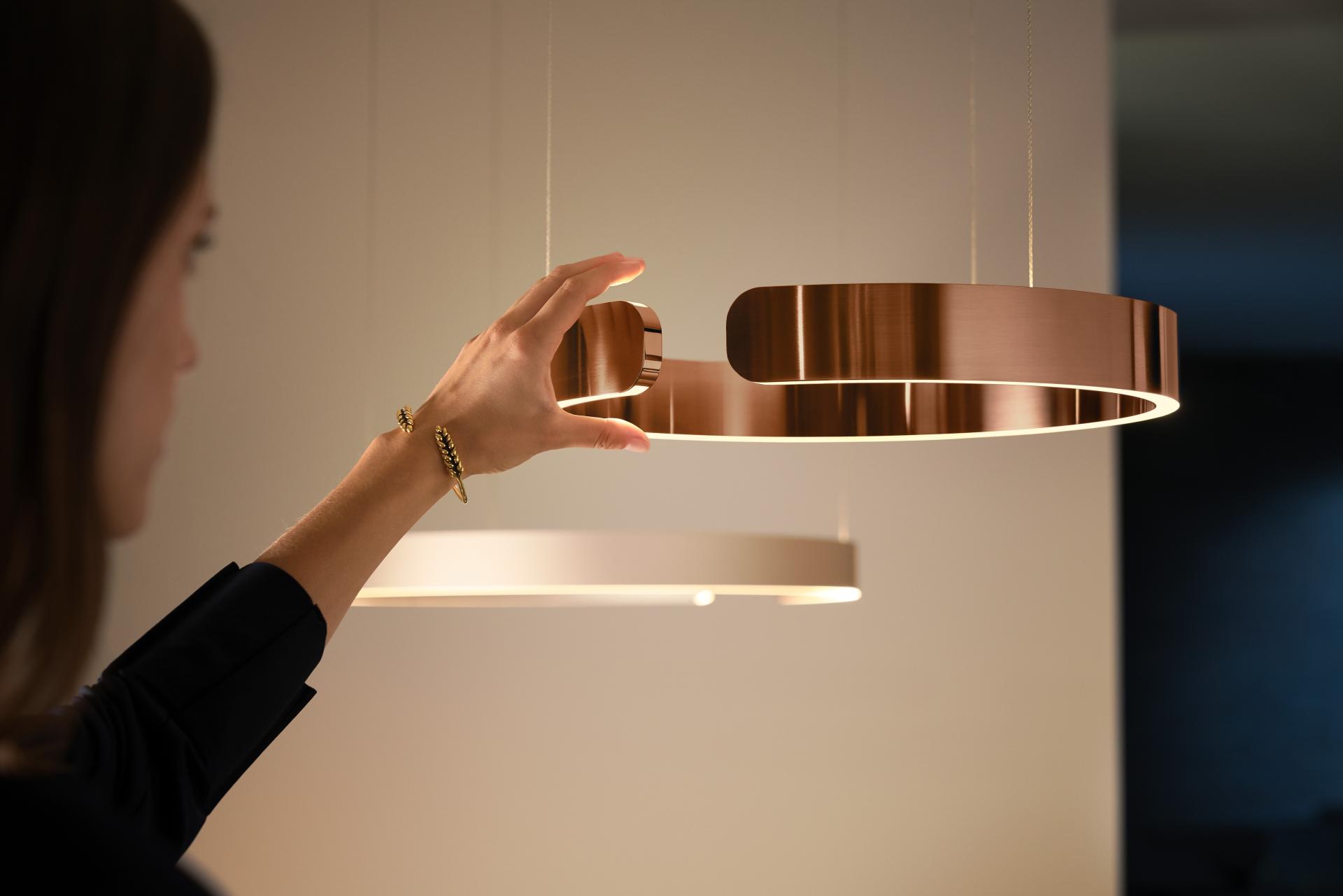 3. Clean and simple lighting design
When it comes to modern interior design, clean and simple is key. The same goes for modern lighting fixtures.
Older lighting fixtures often feature elaborate metalwork. But in a modern home, these extravagant designs won't compliment a modern, clean styled space. That's why homeowners of today are opting for clean and simple lighting designs that fit perfectly within their modern homes.
This minimalist trend became popular in 2019, but it's become even more popular in 2020 as new low-profile fixtures have entered the market. These fixtures often focus on geometric designs, soft colours and finishes, and the importance of structure over elaborate aesthetics.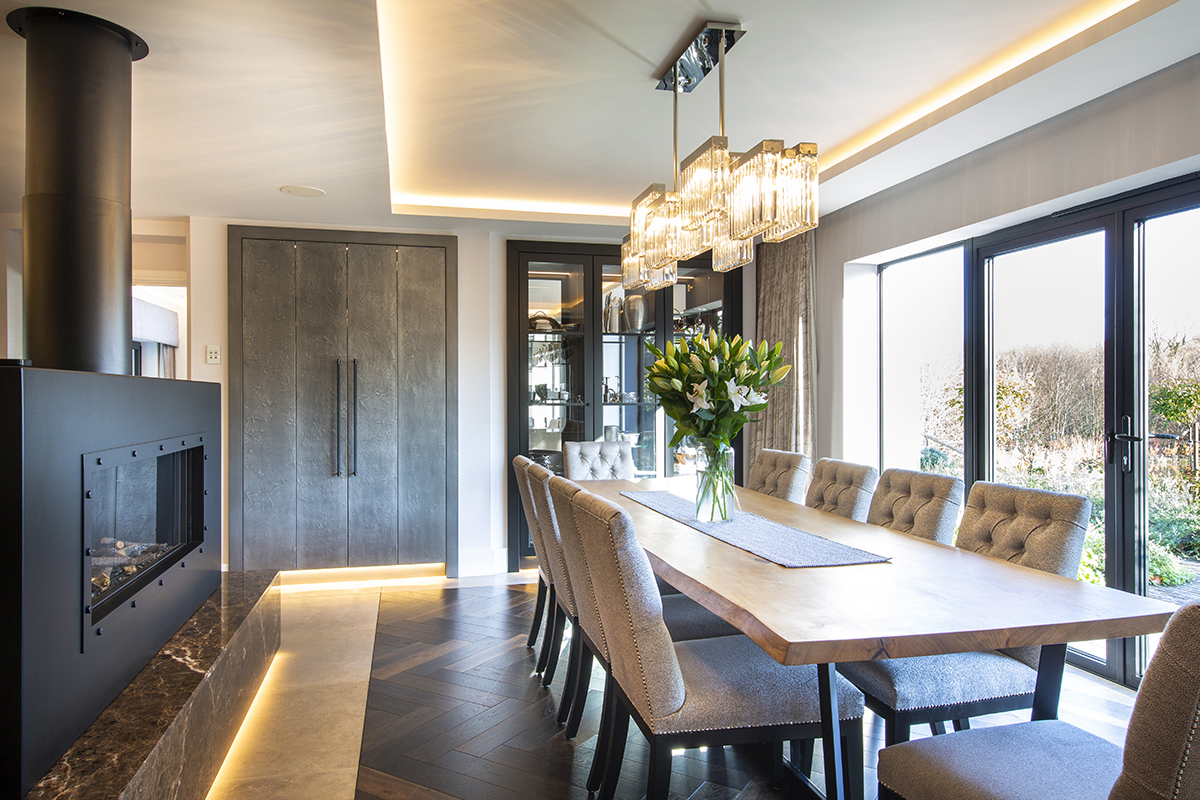 4. Smart lighting control
As we all know, technology is advancing at great speeds, and smart lighting control is no exception. With this advancement in technology, homeowners can install smart lighting systems that allow them to control how their space looks, feels and functions.
For example, with the integration of Lutron Homeworks, you can control your lights, blinds and speakers from the power of your voice, smart phone and keypads. This allows you to set the perfect atmosphere for your home whenever you want, from wherever you are in the world.
In short, smart lighting control systems are a trend here to stay. The convenience they offer to homeowners around the world simply means they're only going to rise in popularity.
For an in-depth piece on the benefits smart lighting control systems bring to your home, how much lighting control costs, and examples of lighting control systems, take a look at our complete guide to home lighting control systems.
5. Geometric shapes
All sorts of geometric shapes in lighting add visual interest to ceilings and walls. While spheres and ovals have been popular in lighting design for years, they're now joined by squares, hexagons, diamonds, and other shapes that create a spectacular statement. Geometric shapes have become increasingly popular with other forms of design. Backsplashes, tiled floors, and furniture pieces have featured geometric shapes in recent times, and this pairs extremely well with the right lighting fixtures.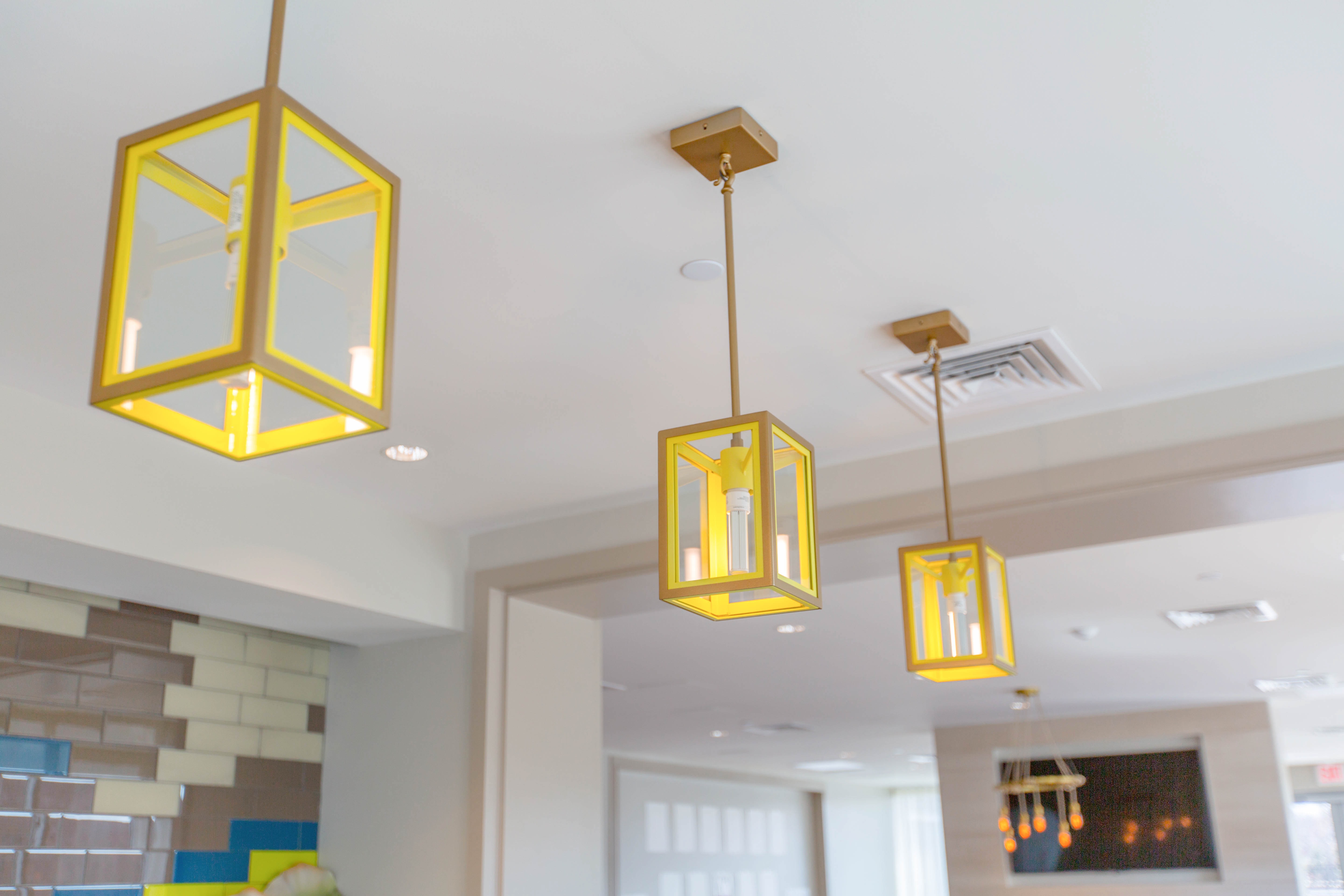 Looking further into the world of lighting design
With our homes becoming smarter, so is our lighting. Controlled by our voice through Google Home and Alexa, smart lighting control will soon become the norm in many homes, and not just a growing trend.
If you'd like to see how the lighting design trends above could transform your home, contact us at Hampshire Light today and arrange your complimentary design consultation.