3. Increase light life
This benefit goes hand-in-hand with energy saving. Because you can dim and turn off your home's lights from a single control panel, you'll be limiting the overall usage. This increases the life in your lights and means you won't be replacing them as often.
4. Enhanced convenience
Smart lighting control systems give you the ease of managing your lights from either a wall-mounted control centre, remote control, mobile phone, tablet, laptop and even desktop computer. This gives you the ability to set your desired mood from the comfort of your sofa or turn your lights on/off when outside of your home.
5. Improved safety
With the use of sensors, or from your mobile phone, you can safely make your way to the bathroom in the middle of the night. No more fumbling around in the dark for your light switch.
Another way lighting controls can be used to increase safety is by setting your lights to turn on while away on holiday. By scheduling your lights to turn on for even an hour, you can help deter thieves from targeting your home.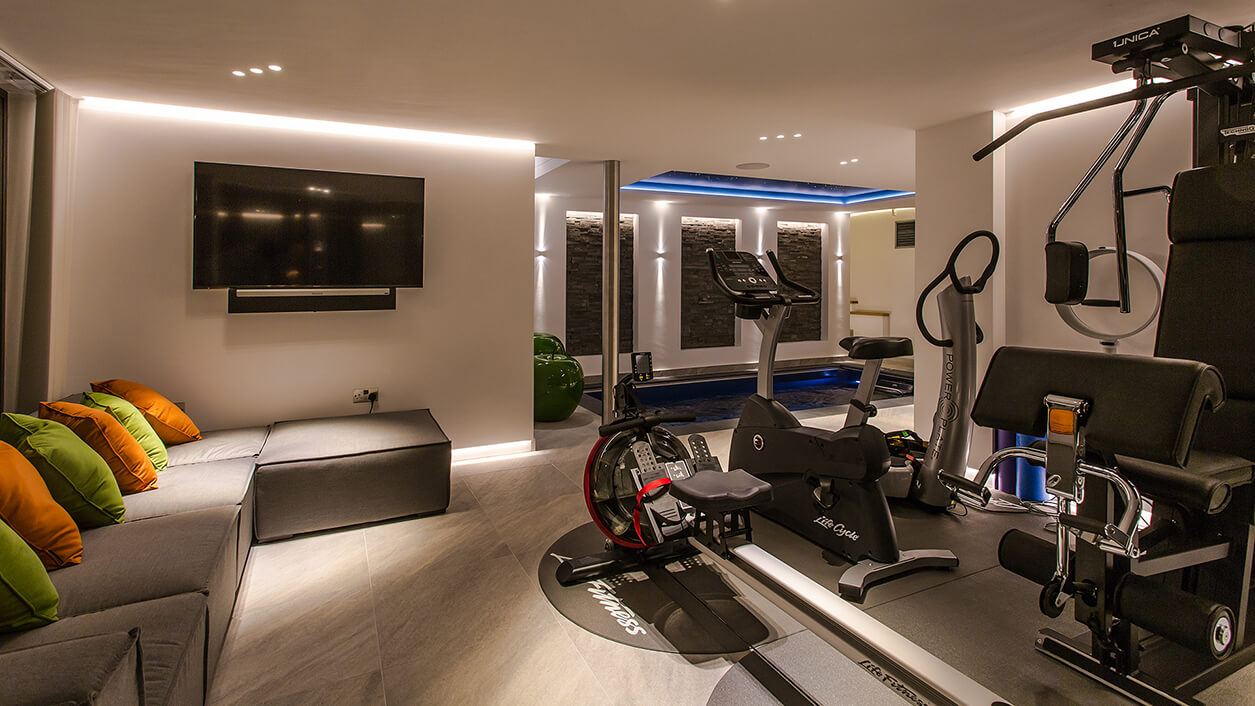 Incorporate home automation with lighting control
As mentioned above, lighting control systems give you the ability to set your lights for common activities like dinning. But what if we told you there's more that can be done?
Technology has advanced significantly. This gives you the ability to combine other systems with your lighting for greater control and convenience. For example, your 'Dinner' scene could illuminate the task lighting over your dinning table, lower your automated shades, turn on your favourite playlist from your speakers, and activate your artificial fireplace. There are infinite possibilities.
How much does home lighting control cost?
Every home is unique and requires a tailored lighting control solution to meets the needs if its users. In short, There's no one-size-fits all approach when it comes to lighting controls. From the controls, to the interfaces, lighting used, and the size of your home, there are several components that need to be considered, all affecting the efforts of your project and therefore cost.
As a guide price, wireless lighting control systems such as Lutron RA2 can be integrated for around £1,500 up to £8,000 depending on the size of house and number rooms that require pre-set scenes. This system gives you the ability to control both your lights and blinds using your smart phone from anywhere in the world. With the Lutron RA2 system, you're also given the option of a Pico keypad for scene control, or a remote for individual light and blind control.
If you're looking for a full house system that gives you complete control over your home, Lutron Homeworks is for you. This intelligent lighting control system gives you the ability to control your lights, shades and music using your voice or smart phone, and requires the collaboration of lighting designers and audio visual specialist to ensure seamless control of your home. For a complete home system like Lutron Homeworks, pricing starts at around £12,000 for a house and can reach up to £150,000 - £200,000 for larger residences located in affluent areas. 
There are a number of lighting control manufacturers offering a range of systems to help improve your home. From Lutron, to Rako, Control4, Loxone, and Savant, your ideal system should be selected based on what you'd like to achieve with lighting control.
Overall, pricing for home lighting control depends on the size of your project and the level of control you're aiming for. To get a better understanding of how much home lighting control may cost, contact us at Hampshire Light today.
Can I install a lighting control system myself?
Yes, you can. But we wouldn't recommend it. The safest, easiest and most reliable route is to work with a specialist. They have the knowledge, experience and expertise to ensure a proper installation that will work as expected.
At Hampshire Light, we specialise in the design and supply of lighting control systems using global lighting brands such as Lutron. We work closely with you to establish your requirements and collaborate with professional installers to ensure your new lighting system is fitted flawlessly. If you're looking to speak with an expert about implementing an intelligent lighting control system in your home, contact us today, we'd be happy to help.