Lighting Design is an essential part of a renovation or new build project. Light enhances the aesthetic appeal, sets the mood, and creates a functional space you can enjoy. We wrote more about that in our last blog, The Importance Of Lighting In Interior Design.
At Hampshire Light, we believe architectural lighting design can make or break a project and should be considered during conception. It ensures well-planned lighting schemes are in place to help you get the most from every room in your home. Well-planned architectural lighting schemes incorporate layers of light (both natural and electric) to enhance buildings, art pieces and other stand out features.
What is Architectural Lighting Design
Architectural lighting design relies on three fields. Architecture, interior design and electrical engineering. With these three in place, a coordinated lighting solution can be achieved to enhance the features of a building and other physical features.
In short, architectural lighting is an intersection of art (architecture) and technology (lighting).
Examples of Architectural Lighting
Using architectural lighting correctly can transform your home. Here are some examples of architectural lighting and the effects they have within a space.
Interior wall wash lighting
Fitted in the wall, ceiling or floor, wall washers illuminate a vertical surface to provide ambient lighting with a soft, gentle glow. This complements the space, creating an effect that can make a narrow room feel more spacious.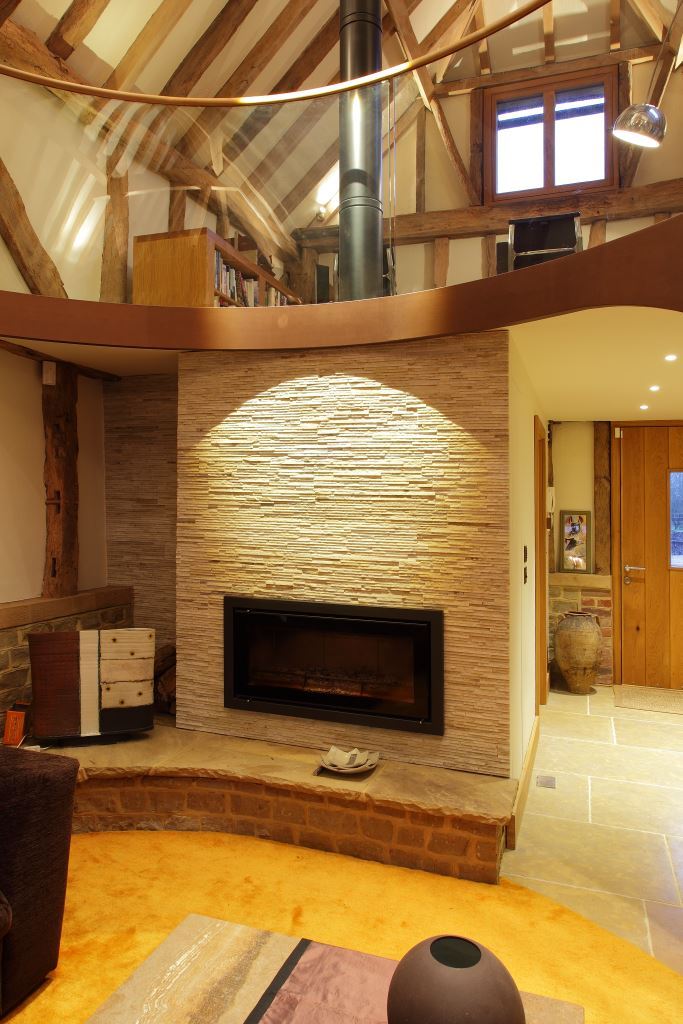 Uplighting
Uplighting adds an extra layer to your lighting scheme and can increase height and drama. By focusing light where you need it, or towards a feature you want to highlight, uplighting can create shadows to add interest to your space.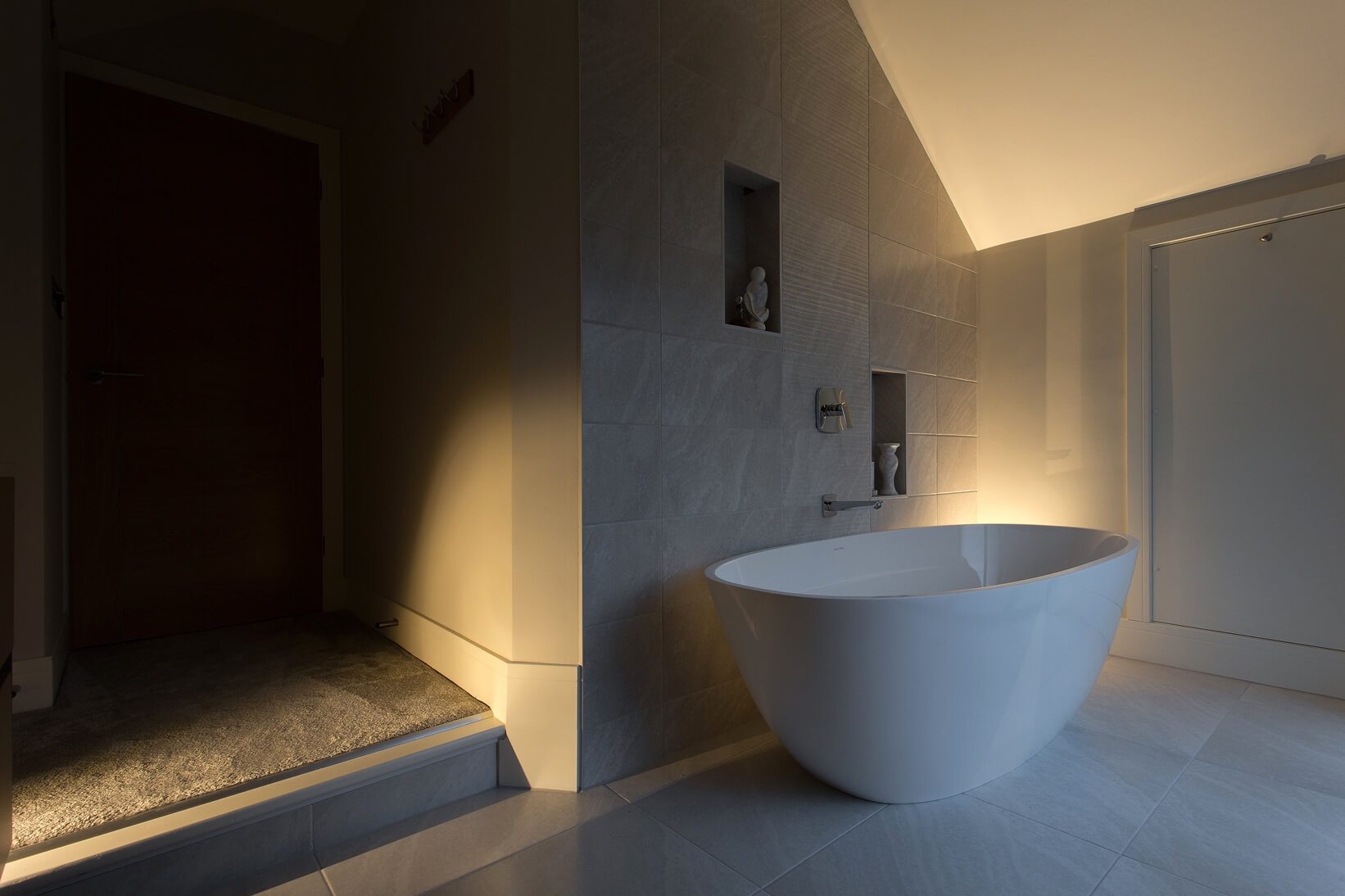 Accent Lighting
Accent lights are a great way to highlight the key features in your home. They can be used to add a shimmer to objects such as paintings and sculptures to help them stand out in your home. For an effective lighting scheme, accent lights should be three times as bright as the rest of the lighting in the room.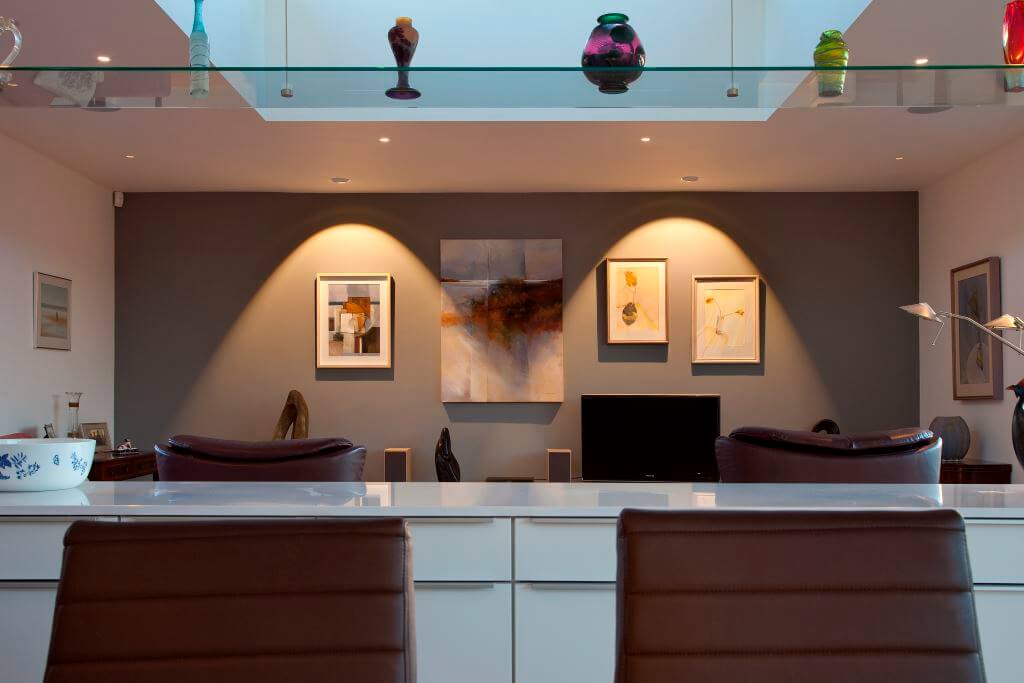 Linear Lighting
Linear strip lighting can be used in a variety of ways to create your desired effect. By fitting linear lights around the ceiling to create a darkened centre, or around a stand-out feature to create a floating effect, linear lighting can be used to create striking effects up and down walls, across ceilings and around key architectural elements.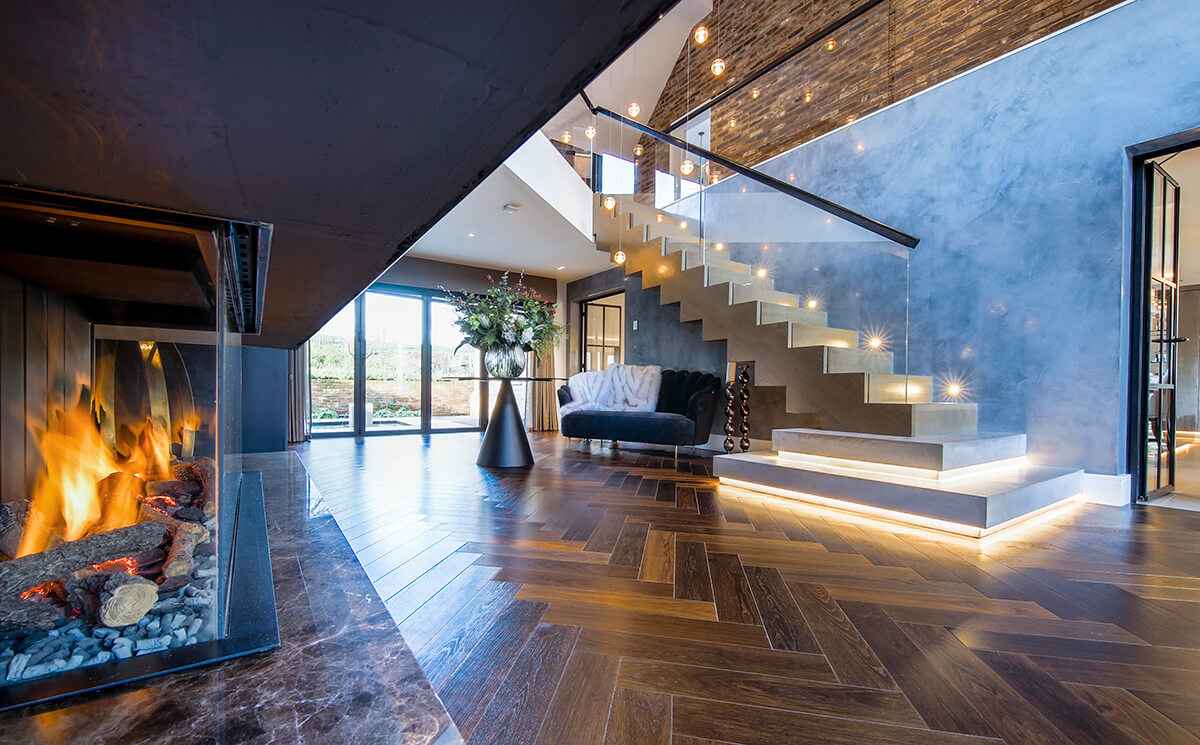 Discuss architectural lighting design with professionals
Don't leave your lighting plans to the last minute. When discussing requirements with your architect, electricians, and interior designers, it's crucial that lighting is part of the conversation. Integrating architectural lighting design into your home is a long-term investment that you'll want to get right the first time. So, ensuring detailed plans from lighting design consultants like Hampshire Light are shared with other professionals working on the project is key. For example, lighting that is built into the floor will require cabling and necessary fittings completed before underfloor heating is laid. In short, making sure each person collaborating on your project is fully aware of plans will help avoid mistakes that could become costly and time consuming.
At Hampshire Light, we collaborate with architects, electricians, interior designers, developers, audio visual specialist and other professionals to deliver superior architectural lighting schemes for homes in Hampshire and the surrounding counties. Whether you're looking to renovate a single room, an entire home, or new build, book a complimentary design consultation today to see how Hampshire Light can enhance your project with light.